by Lightning Ensemble
Jacksons Lane Theatre, London
June 2012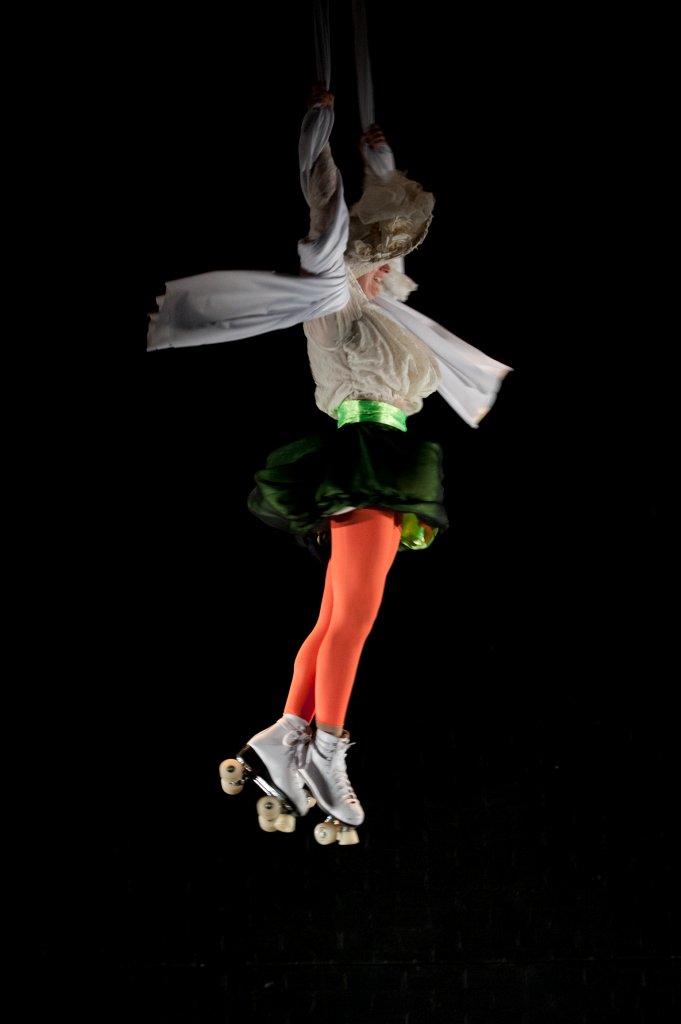 1908 Body and Soul reimagined events, both sporting and personal, about Britain's forgotten Edwardian Olympians by a cast of actors, aeralists and a Chinese pole artist.
Can Martin Sheridan, from County Mayo, challenge the might of the British Empire with a crumpled ball of paper?
Tom Longboat, the world's fastest runner, is the favourite to win the Olympic marathon….so what could go wrong?
Madge Syers is one of the first women to win Gold for Britain.  Daughter of a bankrupt property developer, her prowess is described as more perfect than a flight of swallows…
Written by Sarah Weatherall  |  Director Marie McCarthy  |  Costume design Ingrid Hu  |  Sound design Dr Sarah Atkinson
photography by Charlotte Levy