David MacK. Murray Studio, Dalhouse University, Canada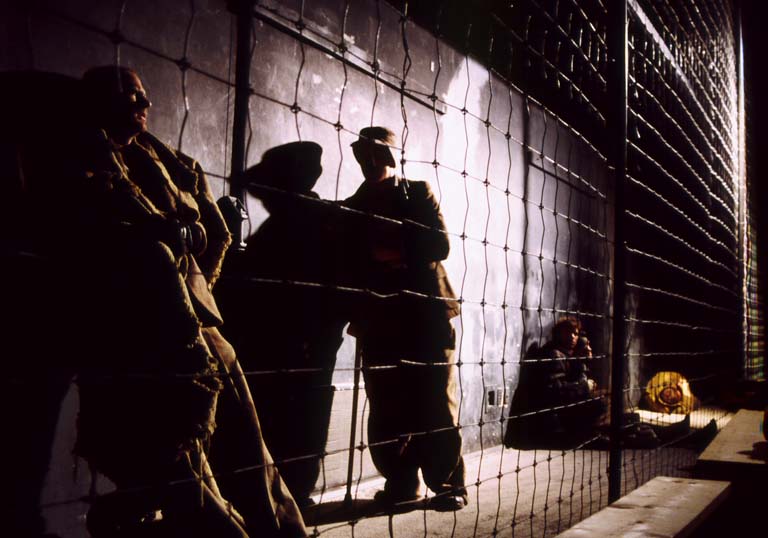 By Sophocles
Director – Jure Gantar
A modern adaptation of the Greek tragedy set in an unknown refugee camp where detainees were separated by their gender.
Audience entered the space through a gallery on the upper level of the studio theatre. Photos depicting lives of the refugees before they went into exile were displayed. Audience then descended to find themselves walking between the male and female camps. They sat in between the two camps, watching the drama unfold around them.
The scenography contributed to the theatrical tension by introducing proximity between the audience and the performers. A concrete floor was poured in-situ filling the performance area in the middle, surrounded by floor to ceiling metal fencing, creating realism through materiality, sound, texture, and dust.