Trinity Buoy Wharf, London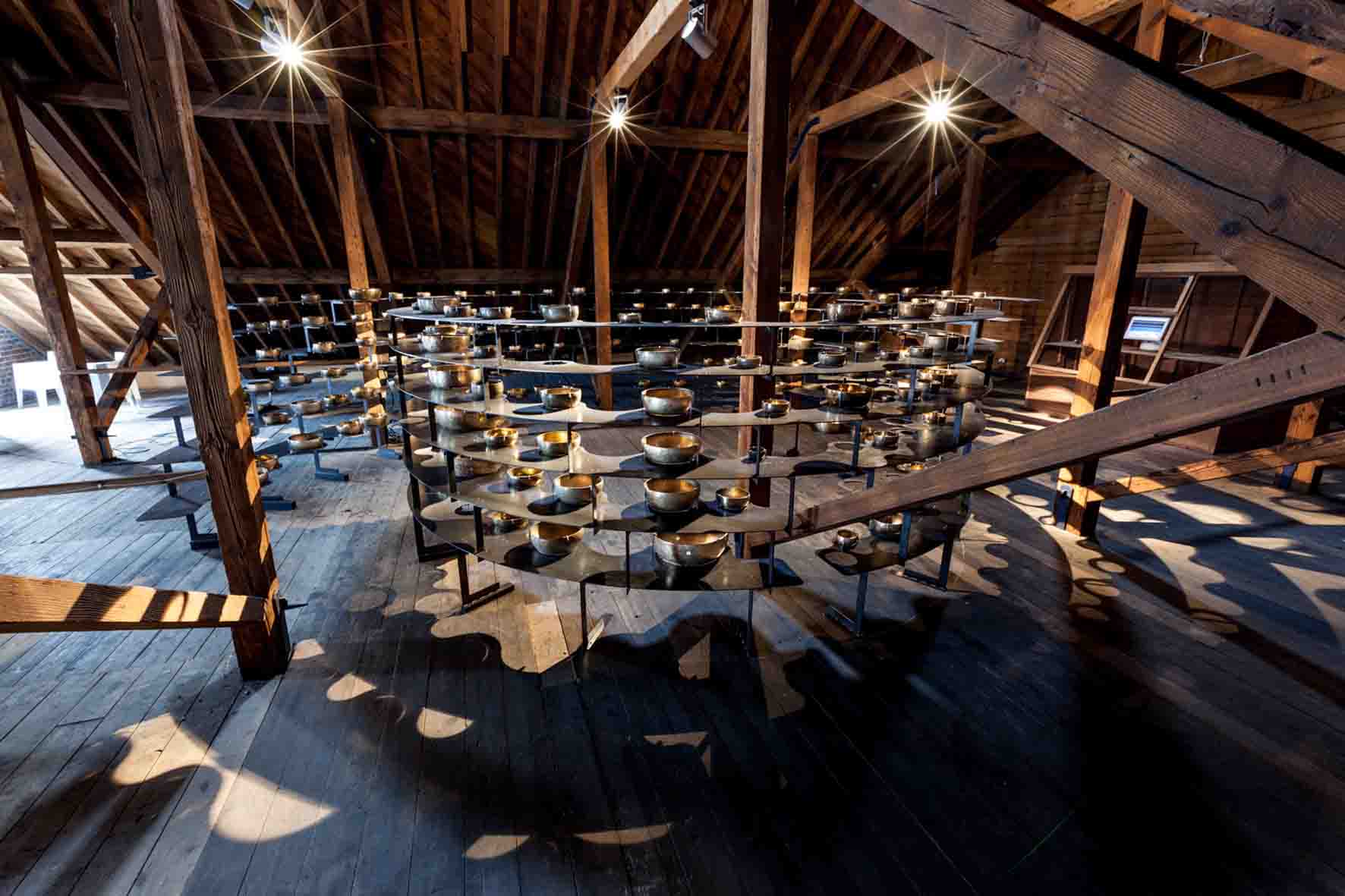 Fabrication and installation – Littlehampton Welding Ltd
Structural Engineer – Tall consulting Engineer
Photography by James Whitaker
Longplayer is a one thousand year long musical composition conceived and composed by Jem Finer. It began playing at midnight on the 31st of December 1999, and will continue to play without repetition until the last moment of 2999, at which point it will complete its cycle and begin again.
Ingrid was commissioned to design a display and storage system for the 234 singing bowls that are part of the 66-foot-wide orchestral instrument used to perform Longplayer Live.  The idea is based on a circular form evoking the movement of the Longplayer Live instrument and of the cycle of the music itself.
Each tier of the structure, containing 39 bowls positioned sequentially, corresponds to one of the six concentric rings of the Longplayer Live instrument. The curvatures are derived from the diameter of each bowl, allowing the handmade bowls to stand out.
The steel structure was installed in the Lighthouse, Trinity Buoy Wharf – home of Longplayer – in autumn 2012.