Museum of London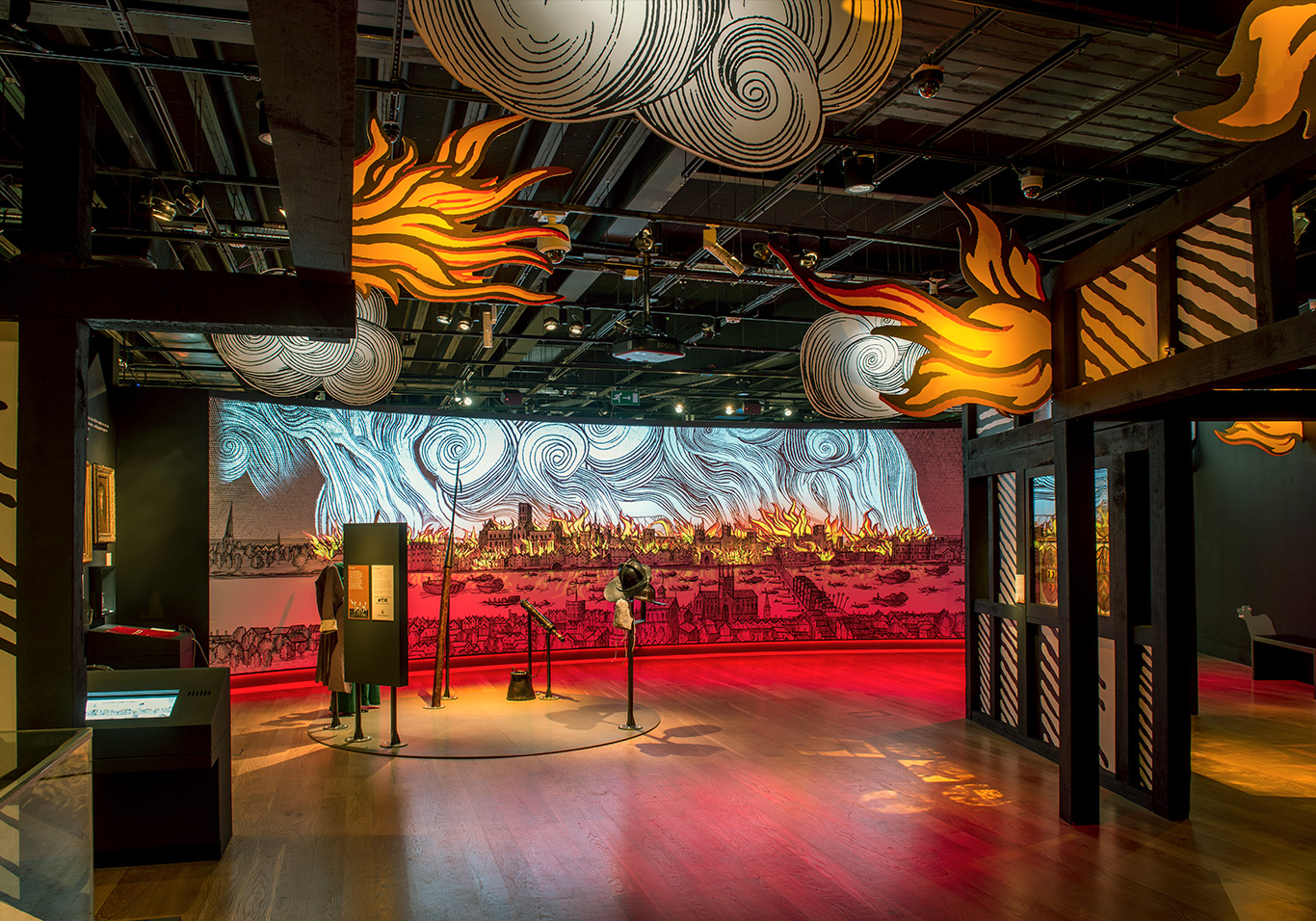 Exhibition curator – Meriel Jeeter
Lead designer – Skellon Studio
Exhibition scenography – Ingrid Hu
Graphic design – Studio Eger
Audio Visual – Centrescreen
Lighting – DHA Lighting
Fabricator – Factory Settings
With special thanks to the museum project team and architectural scholar/archaeologist John Schofield for their support throughout the project.
23 July 2016 – 17 April 2017
Marking the 350th anniversary of the Great Fire of London, Fire! Fire! is an immersive and interactive exhibition at the Museum of London for families and adults. The scenography is inspired by the surviving illustrations of the time, and archaeological research of Tudor houses in the 17th century London. Many artefacts unseen to the public are displayed for the first time, alongside a large restored medieval fire engine, and multimedia interactive activities.